Château départemental
Château 71270 PIERRE-DE-BRESSE
GPS 46.8816, 5.2639
Type :

Theme : Pleasure garden, Park , Castle
Architectural style : French style , Classic
03 85 76 27 16
03 85 72 84 33
A remarkable grouping of 17th-century buildings, surrounded by a still moat. A series of attractive outbuildings lead to an imposing "U"-shaped house, with its four harmoniously-positioned corner towers with domes and lanterns. In contrast with the lack of decoration in these structures, the arches of the central building display a more refined elegance, with stone sphinxes guarding the second bridge. The grounds feature sculptures by both David Nash and Alain Mantle. The Bresse Regional Museum of Local Heritage ("eco-museum") is also housed within the castle.
Guided visit constantly
Guided visit on request
Free visit constantly
Free visit on request
Educationnal visite constantly
Average visit duration : 90 min
Guided group visit on request
Free group visit constantly
Free group visit on request
Educationnal group visit constantly
Average visit duration : 90 min
:
Group min. size: 15 - Group max. size: 50
Prices
| Information | Min. Rate | Max. Rate | Further information |
| --- | --- | --- | --- |
| Base rate - full rate adult | 8 | 8 | |
| Gratuities | | | |
Payment methods :
Credit card
Cheques and postal orders
Holiday vouchers
Cash
Services :


Activities :
Specific theme activitiesAdult workshopJunior workshopConferencesTemporary exhibitions
Look around and/or generate the route
Nearby suggestions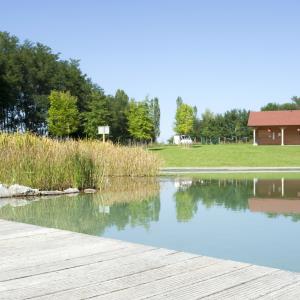 Un site de baignade en Bresse Bourguignonne de 1 500 m² qui est entièrement intégré à l'environnement, une filtration totalement naturelle, des...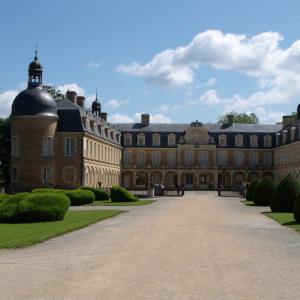 Édifié au XVIIe siècle par Claude de Thiard de Bissy sur l'emplacement d'une ancienne maison forte seigneuriale, le château de Pierre-de-Bresse et...