Celebrated far and wide for its abbey as well as its national stud farm, Cluny is the consummate horsey town! Built on the abbey's original property, the farm was installed in the 19th-century stables, where it now houses the most selective stud specimens; the guided tour of these hallowed equine grounds instructs visitors about horses and the purpose of this facility.
1 results match your search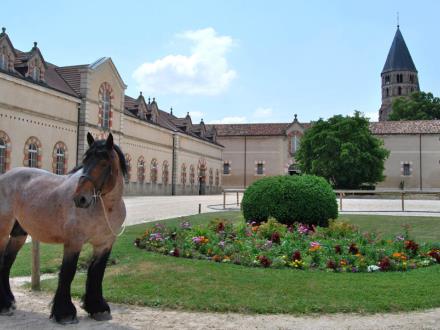 Type :

2, rue Porte des Prés 71250 CLUNY
03 85 59 85 19
06 22 94 52 69
03 85 59 24 54
When in 1807 Napoleon the First created the stud farm in Cluny, a town that had gained world-wide...